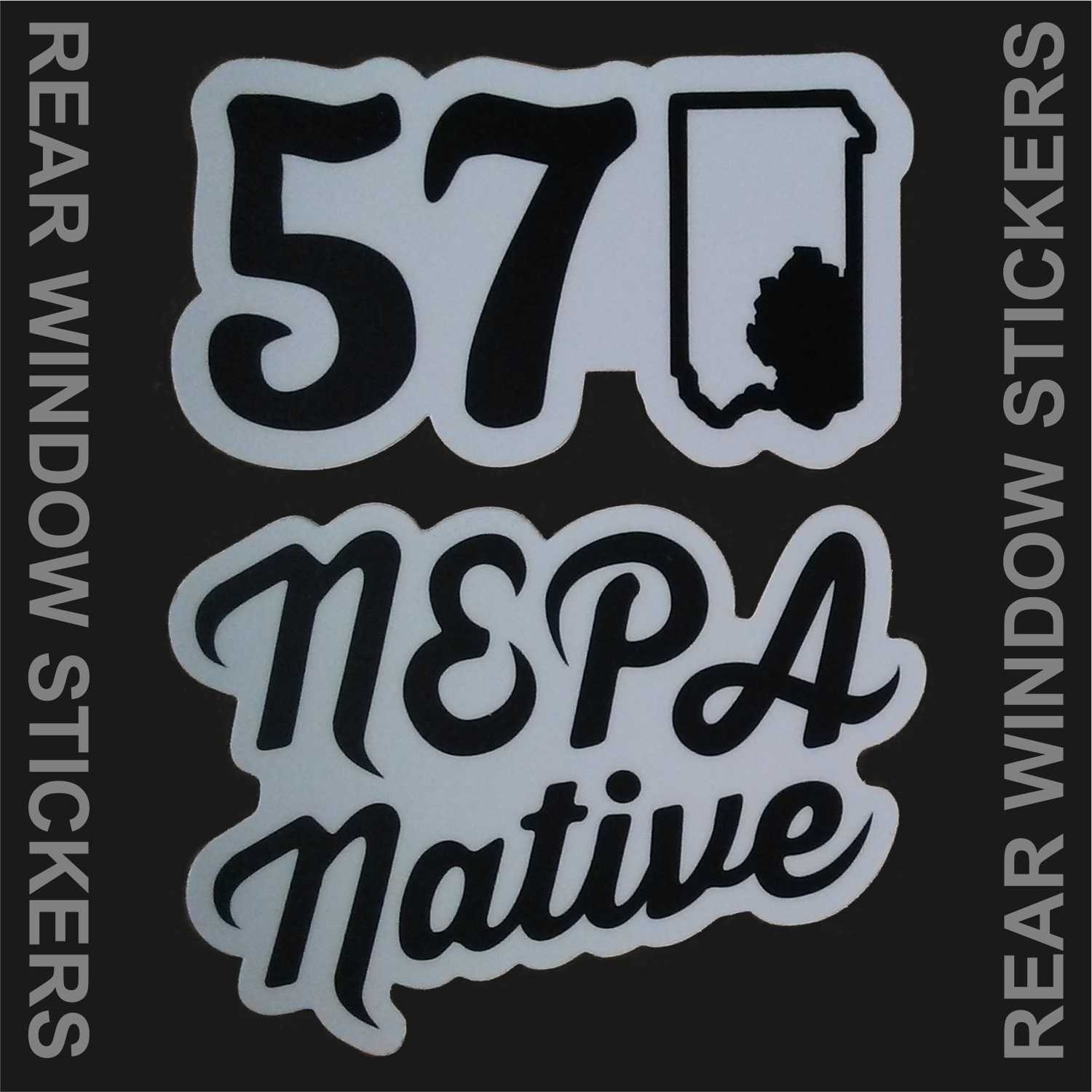 NEPA Native and 570 sticker pack
NEPA Native and 570 large all-weather stickers for the back of your car, truck, boat, computer, refrigerator - whatever you wanna stick them on! These are the highest quality stickers on the market! You get 2 stickers of your choice. Either (2) NEPA Native stickers or (2) 570 Stickers or (1) NEPA Native sticker and (1) 570 sticker.
Shipping is just .79 cents anywhere in the U.S. for this sticker pack and free when added to any t-shirt purchase!